Do you need a milk cooling tank?

The Charriau self-cleaning quick coupling allows the weak link in the milk production chain to be industrialised: milk collection.
Standardisation of the milk collection process on the farm allows for better repeatability, quality and cost control.
The connection improves the working conditions of the milk collection driver in charge of transporting the collected milk.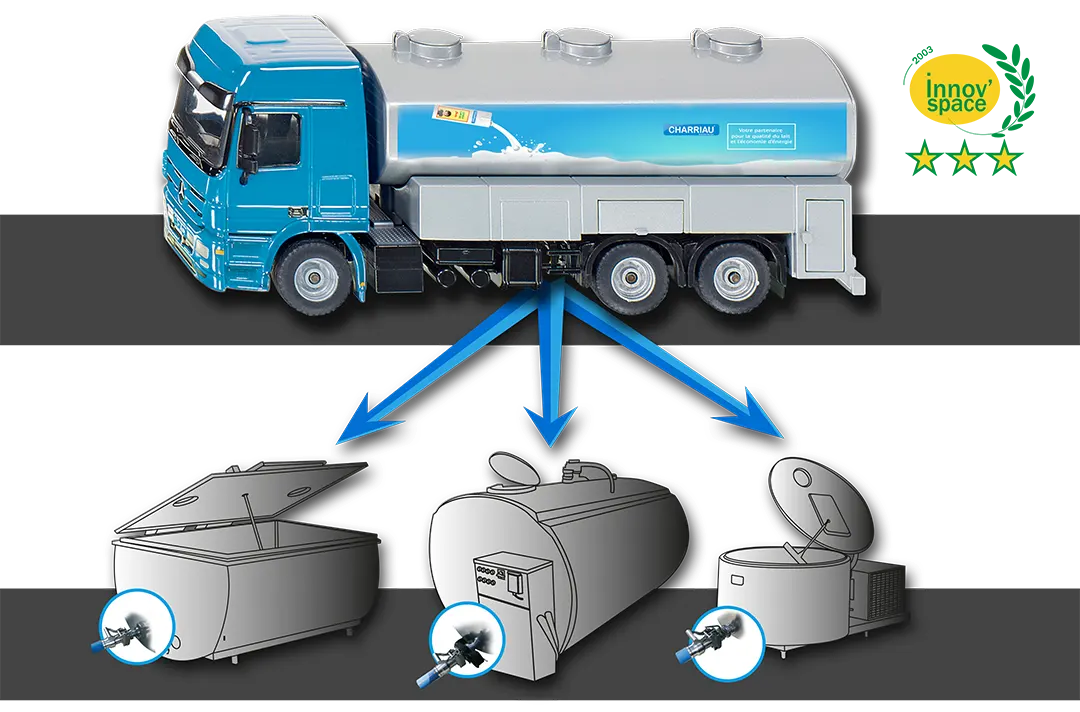 REDUCE THE OPERATING TIME ON THE FARM (FOR A QUICK RETURN ON INVESTMENT)
Connecting and disconnecting in 8 seconds (no more screwing and unscrewing), thus reducing the time needed by the milk collection driver
The milk driver no longer handles either the wash hose or the pumping T-cap
The milk collector no longer needs to wash his hands (milk spillage during screwing up after pumping)
REDUCE OTHER COLLECTION COSTS
Opportunity for the dairy to renegotiate the time allocated for collection by the operators
Material gain compared to top emptying, as there is no milk left in the tank at the end of pumping
Fuel savings, as the truck does not idle as long on the farm. An idling engine consumes an average of 12 litres per hour
The Charriau coupling fits on all types and outlets of tanks
Compared to pumping T's, the Charriau coupling is reversible (left or right hand wash), frost free (no water left), anti-cavitation (no air to interfere with the wash pump) and the crimped joint stays in place over time
IMPROVE FOOD SAFETY (BY REDUCING THE RISK OF CONTAMINATION)
Self-cleaning (inside and outside) for closed tanks or self-flushing (inside and outside) for open tanks
No impurities can be transferred during connection
EASIER WORK FOR THE OPERATOR (KEEPING STAFF IN PLACE)
Always the same connection regardless of the farm. No need to carry several keys in the pockets
The collection pipe is easier to carry thanks to the handle (better grip and the pipe is free to rotate)
Less physical effort required from the milk collection operator (bending/kneeling)
The operator no longer gets his hands dirty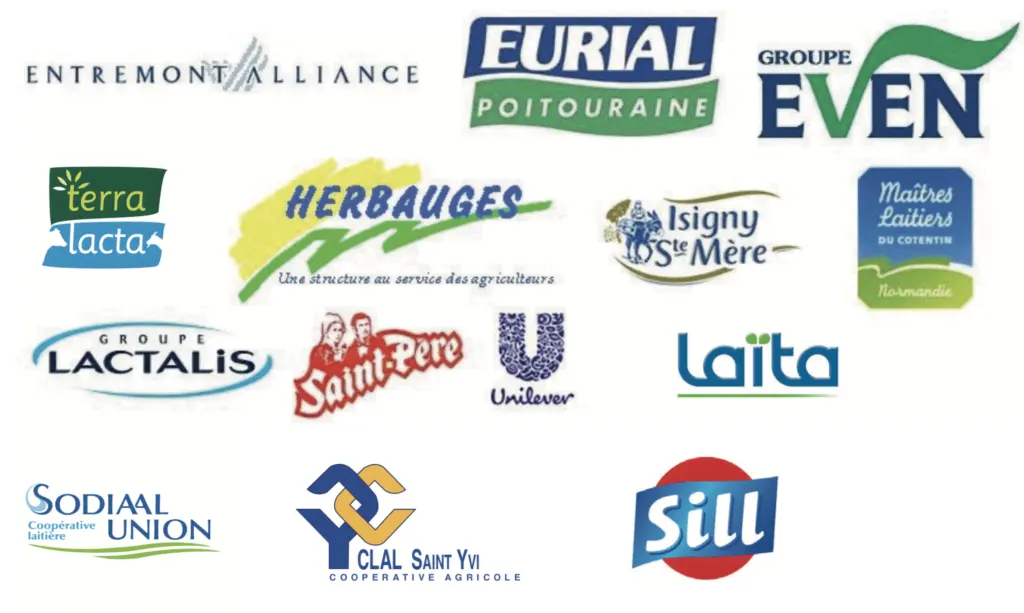 need

for a milk cooling tank
Contact Charriau now! We have several brands of used milk cooling tanks of different capacities in our stock. You will find what you are looking for.